Don't Miss!
2022 RENU Capacity Building Program Schedule
The schedule for the 2022 Capacity Building Program is ongoing with the NOC Webinar II taking place from 17th to 18th November 2022.
Please follow the updates on our pages in case of any amendments.
Capacity Building 2022
Click
This year's Forum is taking place on 29th & 30th September 2022 at Speke Resort Munyonyo.
For more information, check the link.
The RENU Graduate Trainee Program is back!
Join the family by checking out our career's portal for the latest opportunities at RENU.
Challenge yourself and submit your applications Now!
Deadline for submitting applications is 30th September 2022.
UCC is partnering with RENU to connect more secondary schools to high-speed Internet in Uganda.
article to learn more about this partnership.
Employee of the Year 2021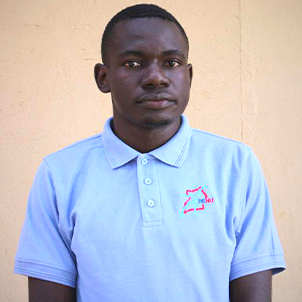 Aaron Gad Okech
About Aaron Gad Okech
Aaron Gad Okech was recently voted by fellow staff as RENU's Employee of the Year (EoY) 2021!
Aaron Gad, is part of the Finance Operations and Administration team at RENU, having joined the team in October 2019.
He is known for his exemplary commitment, dedication and sense of humor around the office. He has played a significant role in helping the team push and hit targets during the COVID-19 pandemic, especially in 2021.
RENU greatly appreciates Aaron for his commitment and efforts which have enabled the team to continuously provide the best service to the research and education community in Uganda throughout the pandemic.
Congratulations Aaron!